Tech roundup - Fri 21 April 2023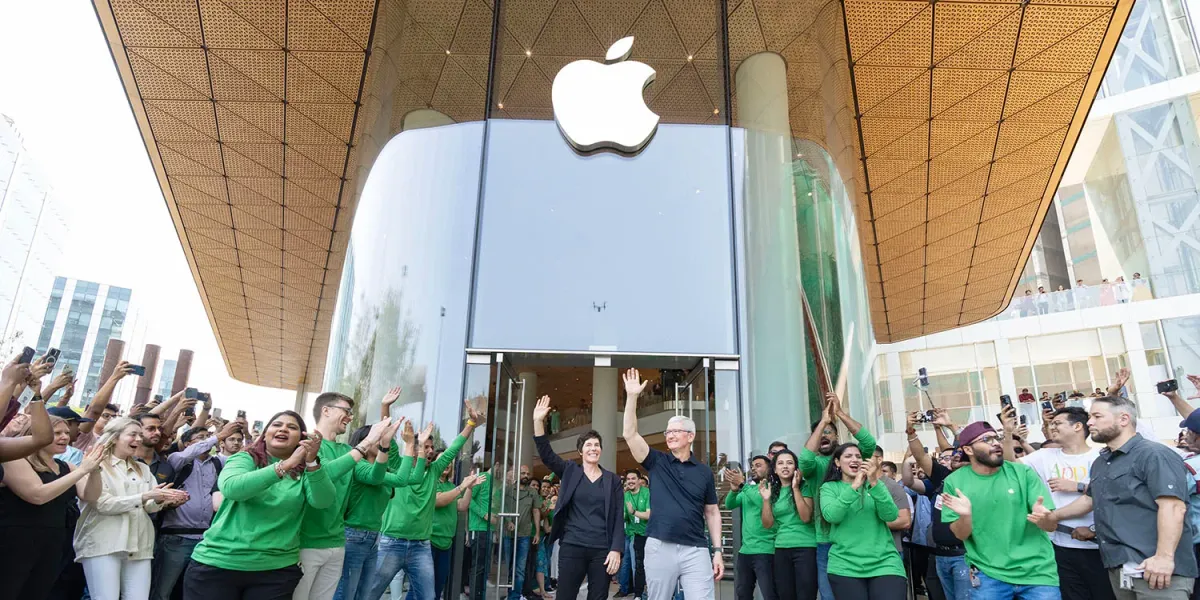 Hello from Sydney, I just got back from Tokyo! Another week, so much happening in tech, I love it!
News
Apple opened their first two Apple Stores in India this week, in Mumbai and then New Delhi. Tim Cook flew in for both openings, greeting and taking photos with fans, including one who brought a 1987 Macintosh SD with him (that's dedication)! I didn't realise until this week, but iPhone marketshare in India is less than 6% currently. In 2022, it was 51.4% in the US and 46.1% in Australia. Now that Apple will be manufacturing more components in India, they'll save 20% customs duty so will be able to lower prices and attract more customers. This also ties in with Apple's push to diversify some of its supply chain away from China (it is also exploring moving some manufacturing to Vietnam, Malaysia, and Thailand). India is a massive market, in fact the UN estimated this week that India's population will overtake China's soon by around 2.9M people with a total of 1.4286B people, so it makes sense why Apple is so interested in this market.
Apple also launched a 4.15% APY savings account this week integrated with their Apple Card offering, and released Tap to Pay in Taiwan (the second region to get it after the US), which allows people to accept payments directly on an iPhone without the need for a third-party device like a Square reader.
WWDC23, Apple's annual developer conference, is set for 5–9 June, and they're purportedly focusing on getting apps ready for the AR/VR headset that is likely to be announced, including sports, gaming, and fitness apps.
Something fun, I found out that Steve Jobs still responded to customer support enquiries occasionally: here's an email he responded to when Apple was a ~$60B market cap company.
Twitter finally removed free blue checks on 20 April, so now you'll have to pay for one, but apparently Elon Musk is personally paying for William Shatner, LeBron James, and Stephen King, who have all been opposed to the change.
Speaking of Elon, he incorporated a company named X.AI on 9 March, and has allegedly bought thousands of high-powered GPU processors from Nvidia. Will be interesting to keep an eye on! Google has also merged their AI teams DeepMind and Brain into one team called Google DeepMind. And in a blow to ChatGPT detector projects, one such "detector" found that 92.15% of the US Constitution was "written by AI". Hmm, might want to work on that, or better still, not—if these projects don't work well with GPT-4, how are they going to go with more advanced AI models?
Dev
Last week, I mentioned I wanted to play around with querying The Graph more, which indexes crypto data and serves it as a GraphQL API. On their website, you can browse "subgraphs" for various crypto projects: after selecting a subgraph, you can run an example GraphQL query in the Playground tab and see what the API returns. As an example, here's a query that returns the first 5 ENS domains (custom domain names on the Ethereum network) and recent ENS domain transfers in JSON. There are subgraphs for all sorts of popular crypto projects like Uniswap, Audius, and Livepeer, so go check them out!
Well that's it for now, see you next time!